Three new mobile phones head for India from LG
India is to receive three new mobile phone models from LG this month from the very low-end to the high-end and run LG's full price range, but still managing to push in music playback across all three. The first of the three the lucky Indian customers will get is the bottom range LG KP110, a member of LG's bullet series, and will be aimed directly at the first time mobile phone buyers, with an FM radio being the top feature and as usual the friendly microSD expansion slot, and will cost about 2,899 Rs — roughly $69.00.
Then India gains the LG Dynamite KP320, which happens to be quite a mobile phone actually with its 3.2 megapixel auto-focus camera, along with TV out and A2DP. The LG Dynamite KP320 is priced at 7,990 Rs which is about $190.00. And lastly India gains the LG KF510, a fashion slider style mobile phone with a 3 megapixel camera along with a choice of two colours, and will set the user back 12,250 Rs so is roughly $291.00.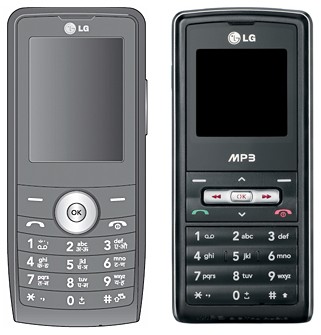 Source — unwiredview