29 hours of music from the LG KM501 and launched in Taiwan
Now-a-days most people love their mobile phone because of the music, and I'm sure the mobile phones the music lover prefers are the ones that allow the longest playing time possible without the need for recharge. So if this is that type of music phone you are searching for then maybe just maybe LG's latest mobile phone is the one for you and worth taking a close look at.
LG's latest is the LG KM501 mobile phone, and a music phone that is billed as being able to last for 29 hours of music playback; now wouldn't the music orientate just love that?
But you know what they say about always be sceptical about the claims of manufacturers and their specifications, always be a little sceptic and you won't be disappointed too much.
Anyway the LG KM501 also offers the user an abundance of other multimedia features such as an advanced music player, 3.5mm headphone jack, and dedicated music keys, just the usual run-of-the-mill music phone features but still all good.
The LG KM501's music player also features an equaliser mode along with a so-called "background mode" this background mode apparently allows the advanced music player to run in the background while the user uses other applications, so I guess that means music while you text and stuff.
The LG KM501 is tri-band GSM and measures 101.5 x 48 x 15mm thick and also incorporates features such as a 2 megapixel camera with built-in flash and digital zoom, Bluetooth 2.0 with A2DP, a 2 inch 240 x 320 pixel 260K colours display, pre-installed games, IM and other connectivity options, built-in Web browser, 42MB of internal memory and microSD slot to take up to 4GB cards.
Unfortunately the LG KM501 mobile music phone is only available in Korea at present, however with the long play time and features like this it should be only a matter of time before the world markets gain the LG KM501 music phone.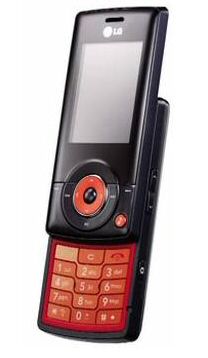 Source — unwiredview