Review of the Asus P527 GPS Smartphone
The P527 GPS smartphone by Asus runs on a TI OMAPTM 850 200MHz CPU, and has an operating system of Windows Mobile 6 Professional. The Asus P527 mobile phone has EDGE/GPRS/GSM networks 850/900/1800/1900 MHz. While the display of this smartphone is a 2.6 inch TFT 240 x 320 resolution screen while the overall dimensions are 113 x 58 x 15.4mm and weights just 129 grams.
The Asus P527 smartphone is a little thicker than say the Apple iPhone but roughly the same size dimension wise. The battery is a 1300mAh lithium-ion which should be good for 4/5 hours of talk-time along with 150/200 hours standby time. The Asus P527's wireless connectivity is 802.11b/g and also Bluetooth 2.0 + EDR. The handset is capable of surfing the internet, view HTTP and WAP 1.2.1/2 sites while the memory is 128MB of flash and 64MB of SDRAM and also incorporates the trusty old microSD/SDHC card slot.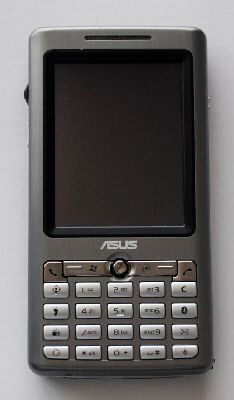 The Asus P527's GPS receiver is a SiRF Star III with an internal antenna and GPS functionality works really well. The camera is 2 megapixels and supports Audio formats MP3, WMA, and ACC with supported video of MPEG-4/H.263. The Asus P527 incorporates full PDA functions such as Word, PowerPoint, and Excel while an FM receiver is built in and the mobile phone even comes with maps of North America although they are stored on the included microSD card and seem to be somewhat out of date.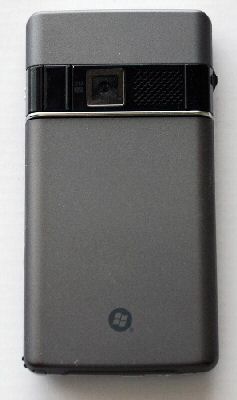 The Asus P527 software included is quite interesting as it has the capabilities to capture images whit the handset camera and append them to a GPS route which can then be uploaded direct to Google Earth, and also allows reporting of your GPS position to your contacts in your pre-defined lists. The Asus P527's FM tunes works reasonably well and is a nice addition. Vioce call quality is good, maybe not on par with the Apple iPhone but still quite decent.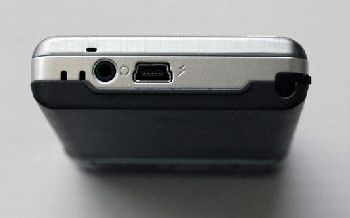 Unfortunately the Asus P527's speaker phone seems a little on the low volume side, although connection to the mobile phone to a Bluetooth headset is extremely easy, but the phones processor is somewhat of a letdown as it's clearly too slow for all the Asus P527 wants to accomplish.

This mobile smartphone has an on-screen keyboard and comes with a workable stylus although cheap looking and constructed of plastic giving it a feel of like the last couple of months before it needs replacing. Its camera is best put to use for daylight photos as it lacks a flash. Email configuration is a doddle, and for some accounts such as Gmail the P527 will even find the server informationit requires from the web. Although surfing the web on the AT&T EDGE network is slower than an Apple iPhone on the same network.

Finalising, the Asus P527 on the whole just seems a tad pokey, an average mobile phone that does what it does well. But the real deal killer with the Asus P527 is the heavy price at over $500.00, and to be honest at that price you can get a much better phone.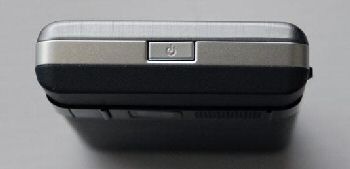 Source — i4u