Location based solution patent app for Apple iPhone
Some time ago if you remember Apple applied for a patent application that hinted at the Cupertino based fruit company working with Starbucks. Well it seems that it's even more likely now that Apple will come through with a location based solution for allowing their iPhone owners to be able to interact with their own surroundings.
Apple's previous patent application surfaced back in December. The USPTO documentation outlines a method which allows an Apple iPhone user to possibly order Starbucks menu items remotely via their iPhone handset, and then be notified once their order is ready for collection.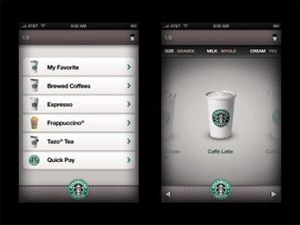 Well now there is a new patent application from Apple which shows possibly more location based services for their iPhone. The latest documentation subtly hints at bringing the Apple iPhone-Starbucks idea into other areas such as movies, concerts, local events and restaurant reviews.
By using a short range wireless network such as AT&T WiFi Hotspots, which we are beginning to see pop up in Starbucks and Barnes & Noble locations, Apple wishes to enable their iPhone users to be able to order from customised menus based on allergies and food preferences. This expanded system could even allow for an iPhone user to purchase a movie or even concert tickets remotely.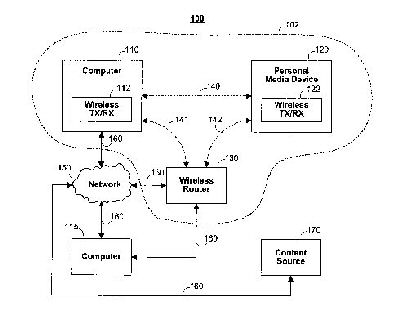 The location based system could possibly be used to push customised info to the Apple iPhone passing by particular business fronts, maps, weather, city information in an airport, and flight schedules for an example. An Apple iPhone user would only need to log into the WiFi network on their iPhone handset in order to receive local information pushed to their iPhone.
This is somewhat of an intriguing idea and could possible become a great success with airports and restaurants. Wouldn't it just be superb to be able to order from a menu or even purchase tickets from your mobile phone? Let's hope Apple hasn't locked all this down too firmly so other platforms can maybe take advantage as well.
Source — macrumors