Windows Mobile 6.1 and Sprint TV update leaked on Sprint HTC Mogul beta
Apparently the latest beta for Sprint HTC Mogul has been obtained by PhoneNews.com, and the update adds Sprint TV along with Windows Mobile 6.1. Windows Mobile 6.1 offers a number of improvements over Windows Mobile 6, and has been much anticipated in the mobile phone world. Although Windows Mobile 6.1 has already been announced for the HTC mobile phone, the extra addition of Sprint TV is somewhat of a new feature for the Mogul.
The HTC Touch carries Sprint TV however the Mogul was left absent, but with this update it appears there is finally to be a Sprint smart mobile handset that actually carries both Sprint TV and Sprint Navigation, and to add even more, Sprint Music. Sprint TV allows user to watch video clips of movie trailers, TV shows, and even some exclusive content. Sounds pretty good doesn't it?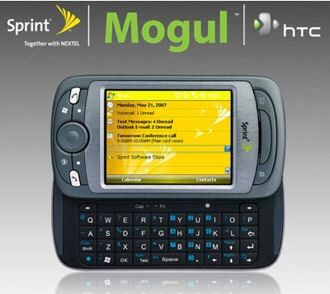 Just a word to the wise for users though, before you go about getting yourself prepared for this ROM, please do remember this is a beta release, and is not supported by Sprint or HTC, so maybe it would be wise to wait and download the latest official update to revert back to should you find yourself in trouble; although according to some the beta version runs quite solidly.
The whisper on the web is that Sprint actually "leaks" these updates officially so the mobile community can test run and fix any bugs for them, which could be the reason why these so-called leaks are becoming more and more frequent. Although so far I don't hear anyone complaining about it, so let's see Sprint keep them coming.
You can locate both beta and current Sprint Mogul updates here
Source — phonenews