Samsung announces UK launch of Samsung F400
Samsung Mobile is launching their latest music mobile phone in the UK, the Samsung F400 which has Bang & Olufsen ICEpower audio technology. The Samsung F400 is a dual slider design mobile handset incorporating the expertise of fidelity sound tuned by Bang & Olufsen ICEpower tech via a slide up speaker that uses Samsung DNSe technology which creates a 3D sound effect and backed by the SmartBass system with full digital amplifier.
The Samsung F400 music phone also features a dedicated music interface that has music recognition by means of FindMusic which allows a user to access their full music library by hitting the music hot key. The Samsung F400 also incorporates Windows Media Player Sync allowing the user to upload songs to a PC, and an FM radio with RDS. The F400 also features the Shazam music recognition application which is similar to that of Sony Ericsson's TrackID application.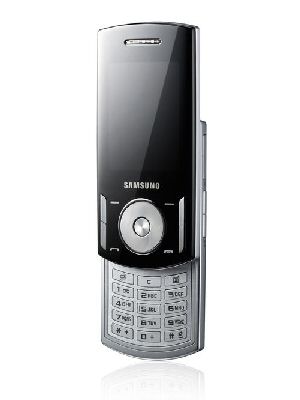 Samsung offers its users of the Samsung F400 internet access to download songs via the 3.6Mbps Download Packet Access — HSDPA which allows the user to download music at decent speed rates. The F400 also has a 2.2 inch QVGA 262K colour display, a 3 megapixel CIF camera with flash, and the usual trusty microSD expansion slot to take up to 4GB card.
The UK launch of the Samsung F400 music phone will initially be with O2, Virgin, The Carphone Warehouse, Orange and Phones4U, and measures 103 x 48 x 16.9mm, and is all controlled via the now standard Samsung graphical interface which is easy with no real surprises.
Source — pocket-lint