Designer Christian Dior mobile phones launched with huge price tag
Ok so yeah they are designer, so are a lot of other things, so Christian Dior has decided to tag onto the latest consumer electronics bandwagon by adding its own designer mobile phone, following in the footsteps of other big designer houses like D&G, Prada and Armani.
Christian Dior has unveiled their line of designer fashion mobile handsets which is aimed at the consumer markets of Russia and China. Developed in conjunction with French company Mobelabs who are specialist in the designer badge game, the Christian Dior mobile phones are priced at £2,500 that's roughly $5,000 or €3,500, somewhat staggering to say the least.
Christian Dior Chief Executive Sidney Toledano, during an interview said: "In the same way that we have developed our watch and jewellery lines, we want to increase sales with the phone."
Toledano reckons the Dior mobile phones to sell a minimum of 10,000 units in the beginning with a view to reaching an annual sales figure of €200 million for future sales. The company's founder Stéphane Bohbot said: "ModeLabs invested several million Euros in research-and-development costs on the new phone."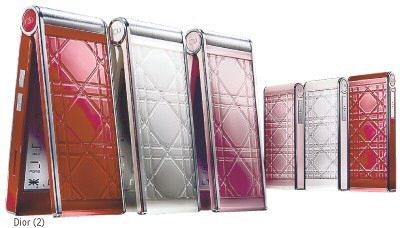 Toledano also said: "What really convinced us was seeing the attention people in emerging markets pay to buying a phone, by selecting the colour and design." (Yeah I'm sure the hefty price tag had nothing to do with the decision.)
So announce a new designer mobile phone with the famous brand name of Christian Dior, let it be known just how much the handsets are going to cost, let the media know just how much the company is expecting to make out of sales, but don't bother to release any detailed specs. So yeah not profit orientated in the least I'd say.
Like I said, detailed specs are illusive to say the least, but what is expected is a touch-screen display, a camera of some description, , a "mini-phone extender" which is dubbed "My Dior" and is roughly the size of a USB key, which is designed to clip to a bag for easy access.
Oh but don't forget that most important price of £2,500, sorry but one I definitely won't be rushing out to get even if I did live in Russia or China. Come on designer houses get real they are mobile phones!
Source — Wall Street Journal – via – Pocket-lint