Nokia Aeon Update: Fuel Cell Concept Phone is at Prototype Stage, so futuristic
This is an exciting update focusing on the Nokia Aeon Fuel Cell Concept Phone; remember back on October 9th, 2006 when we told you about the awesome looking Nokia Aeon Concept? Well as promised we would tell you more if we found out more.
The latest news is that this futuristic looking mobile phone is at prototype stage now and not just a picture, the Nokia Aeon fuel cell phone concept is an amazing looking handset which many off you have already agreed and with a stunning full surface touchscreen which could split itself into two and which offers fuel call power is nearing to the production line (Fingers Crossed as so are my legs, toes etc).
Many concept phones are fantastic but it seems the Nokia Aeon Concept is no longer a concept, now it is called the Nokia Aeon Prototype, this news has come via a Chinese website called NetEase who say that Nokia researchers have finally managed to create this wonder piece into a working model, which basically means they are one step closer in bringing the Nokia Aeon to reality. Ok we here at Phones Review know for a fact it is still a long way off before we see this phone go into production, but have to admit still pretty exciting on the fact they are moving forward. We so cannot wait to see the Nokia Aeon, and when we do we will get one straight away to review it.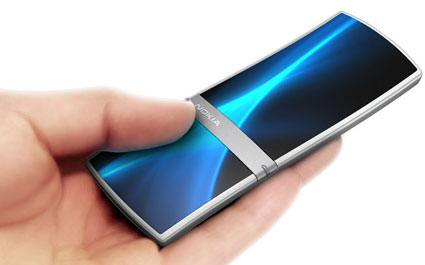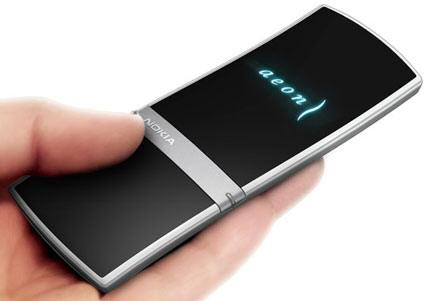 Please let us know what you think the Nokia Aeon.