Samsung Soul 2-Soulb Sprit of Ultra the Samsung Soul as candy-bar
Samsung has announced a new take on the Samsung Soul, the Samsung Soulb, "Sprit of Ultra" which is the Samsung Soul but in a candy-bar form factor. Same as the original Soul, the Soulb has been designed in elegant metallic with brushed hairline pattern and holds the sleekness of the original Soul at 9.9mm thick.
The Samsung Soulb comes in five colours, Platinum Silver, Metallic Black, Soul Grey, Soul Pink and Amethyst Violet, and encompasses all the features of the Soul including its 3 megapixel camera with power LED, Bluetooth 2.0, full speed internet browser, and office document editor and viewer.
Again the Samsung Soulb follows the Soul in entertainment with FM radio with RDS, video recorder and editor, and music player embedded, 1GB of internal memory for your entertainment storage and expandable via the trusty microSD expansion slot.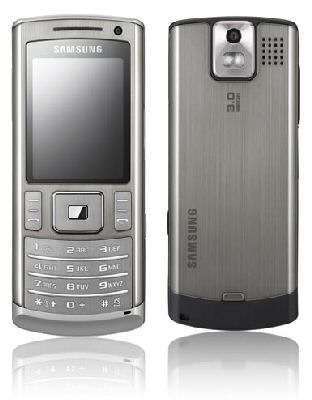 Germany will be the first to see the Samsung Soulb in early June and then followed by Europe, Africa, Asia as in China, Middle East, Southeast Asia, Southwest Asia, and South America. The Soulb is of course tri-band GSM 900/1800/1900MHz, with HSDPA, 2 inch QVGA TFT display, 3.5mm audio jack, and measures 111 x 46 x 9.9mm.
So there you are you will shortly be able to grab hold of a Samsung Soul as either a slider or candy-bar design, so maybe we'll be seeing a Samsung Soulc clamshell coming soon as well, who knows it could happen.
Source — slashphone