The LG KC550 mobile phone big on camera smallish on price
The FCC is frequently barraged by mobile phone manufacturers such as LG, Samsun and of late Huawei, numerous mobile models are placed before the FCC for approval, most of which we never see, and those obscure one that do get through are often destined for some remote part of the world with nothing that actually sets them apart from the numerous other mobile phones out there.
However obviously this isn't always the case and this goes for this superb example, the LG KC550 mobile phone which was approved by the FCC last month. The LG KC550 is a pretty cool 14.3mm thick slider design handset, which LG calls it's cheapest 5 megapixel camera mobile handset to date.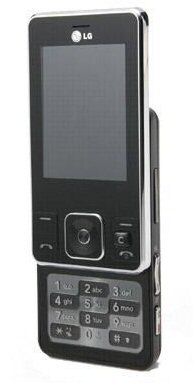 So why is the LG KC550 so cheap? Well because its tri-band GSM/EDGE rather than 3G unfortunately and only incorporates a lowly 25MB of integrated memory, but on the up side it does have a decent Schneider-Kreuznach unit with image stabiliser and autofocus, Bluetooth A2DP, USB connectivity, and of course the old microSD slot. It also has 6 built-in motion sensitive games, MP3 player, FM radio, video/image editors and support for standard messaging features, so isn't that bad.
Expansys is asking £179.95 roughly $354.00 for the LG KC550 slider mobile phone, which isn't that bad really; especially if the camera and photography is all you really want it for.
Source — unwiredview