By 2013 Linux to power 23 percent of smartphones
According to recent research in the States it suggests that the Linux open-source operating system could actually power virtually a quarter of all smatphones with the next five years. ABI Research, an analyst company claim 23 percent of smartphone on the market by the year 2013 will use the Linux operating system as opposed to competing operating systems such as Windows Mobile and Symbian.
Ars Technica states this boon in Linux will be driven by the fact that using an open-source operating system "significantly reduces licensing and development costs and also provides higher flexibility."
However, this new research claims the Linux operating system will take second place to that of the Symbian operating system.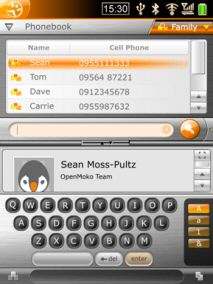 Stuart Carlaw, ABI Research vice president says: "…although LiMo (adopted last month by Verizon) and Android will take the lion's share of the market for Linux solutions, there will be opportunities for solutions such as Maemo which will be facilitated by the encroachment of the MID (Mobile Internet Device) form factor into the mobile devices landscape."
According to the research ABI sees the LiMo Foundation and the Open Handset Alliance as the two most prominent framework providers and contends that their platforms will account for most of the upcoming Linux mobile adoption.
So I guess we can expect to see lots of Linux based MIDs and UMPC's coming up on the cards then.
Source — arstechnica