First TV advert for the Apple iPhone 3G: video
The official launch of the all new Apple 3G iPhone wouldn't be complete without a full scale visual assault, and to this end Apple have made a snazzy new television advertisement to announce the birth of their latest iPhone handset. And so following Steve Jobs Keynote announcement of the iPhone 3G at WWDC 08, Apple posted their first iPhone 3G advertisement.
Below you will find a video showing the Apple iPhone 3G TV ad which depicts two security guards escorting a case down a hallway to reveal a quick glimpse of the Apple iPhone 3G, and the advert befits Apple's minimalistic design philosophy.
However, the best part is towards the end when the video actually gives an almost 360 degree view of this new stunning Apple iPhone 3G, showing it in all its sexy splendour. We see solid metal buttons adorn the iPhone 3G's sexy edges, and the now familiar home button sitting alone below the iPhone 3G's stunning 3.5 inch multi-touch display.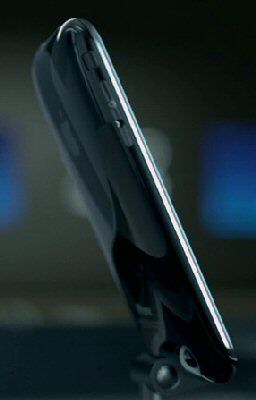 This TV advert leaves you wanting to own this sexy handset, and gives the viewer a great idea of just how attractive this newest offering from Apple really is. It is good to finally here those words…"It's finally here, the first phone to beat the iPhone!" And the best bit…"For half the price!"Yes it's finally here! And so is the video so watch, drool and enjoy.
Source — intomobile