Luxurious Professional 105EM and 105GCB mobile handsets introduced by Mobiado
Mobiado has introduced two now luxury mobile phones to their hardwood Executive Model series; the Professional 105EM or PRO105EM, and the Professional 105GCB or PRO105GCB, which is Mobiado's first gold mobile phone.
Beginning with the Mobiado PRO105EM, this luxury mobile handset combines hardwood, sapphire crystal, aluminium and 24 karat gold to create the ultimate luxury mobile handset. There are two versions of the PRO105EM, Ebony and Cocobolo, and no two Professional handsets are alike as each pair of hardwood inserts is CNC machined from the same piece of wood to guarantee consistency of word grain, after which the hardwood is inlayed with the anodised aluminium mobile frame.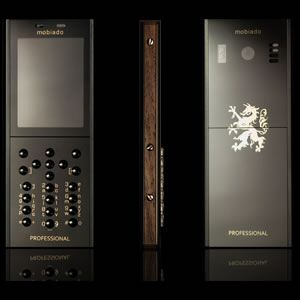 The Mobiado PRO105GCB is something else; it combines the aged techniques used in the Swiss mechanical watch industry with the modern simplicity of sapphire crystal culminating in what can only be described as a classically detailed mobile masterpiece.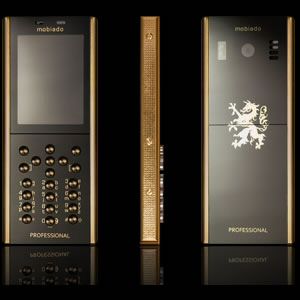 The frame of the PRO105GCB is precision CNC machined from solid brass and finished with a 5 micron 24 karat gold plating, while each screw is gold plated brass as well. Each button on the PRO105GCB is sapphire crystal then hand painted with 24 karat gold while the front surface is constructed entirely of sapphire crystal.
Both Mobiado Professional mobile phones are unlocked quad-band GSM/EDGE with 2 megapixel camera and video camera, 2 inch 16 million colour display, music player, Bluetooth, 1GB internal memory, and microSD slot.
Source — slashphone