Some variants of the Nokia N78 ships minus FM transmitter Why?
One of the key selling features of the Nokia N78 has to be its built-in FM transmitter, right? So it seems somewhat surprising that Nokia is shipping some variants of the Nokia N78 excluding the FM transmitter. Not too sure just how transmitting music reflects on battery life, and if it does, just how significantly, but I guess that could be one possible reason.
So I'm thinking the only reason someone would chose the Nokia N78 over the Nokia N82 is because of its ability to stream music from the handset to the in-car stereo, oh and of course price could possibly be a factor as well, however on some two year contracts price isn't an issue.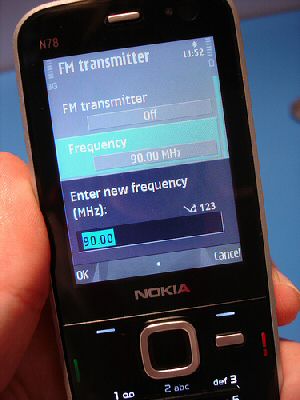 Another reason for losing the Fm transmitter could be that there are a few countries where it is illegal to actually transmit anything via FM radio waves, although in some cases you can get a special license to do so, and so these FM transmitter-less Nokia N78's could well be for those markets.
If this is the case then that's fine as every country has their own laws and regulations. So as far as we know the countries that are getting the FM transmitter-less Nokia N78 are France, India, Italy, Ireland, Hong Kong and Greece. Other than that, and without any other single differentiating point it would appear that the Nokia N78 may just have a hard time selling. What's your view?
Nokia N78 FM Transmitter demo video below
Source — symbian-freak