Caught in the wild Nokia E71 White Business Smartphone
Naughty Nokia seem to enjoy teasing the masses of Nokia fans across the globe with its upcoming E71 Business smartphone. The Nokia E71 mobile phone has been seen a few times in the wild up to now, and now low and behold the newest of images to hit the net waves is a Nokia E71 in white.
According to an earlier Reuters report we should be seeing the Nokia E71 fairly soon, could possibly even be next week which would be the Nokia Connection 2008 in Singapore of course. At only 10mm think the Nokia E71 is to be the slimmest mobile messaging handset Nokia has produced so far. It is GPS, WiFi, Bluetooth, and has a 3.2 megapixel camera.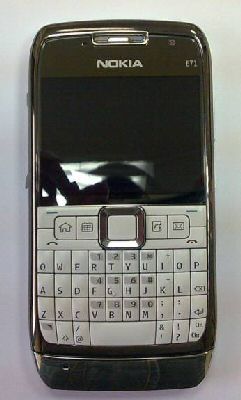 What more is there to say really, Nokia said the Nokia E71 Business smartphone would be available in Black/Silver, and now we have a white version. White rocks anyway, there aren't enough white versions of mobile phones out there as it is. There is no doubt that Nokia will shift a ton of these white wonders to both corporate and personal Nokia fans alike.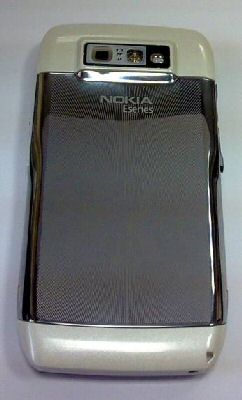 So what is your personal view? What colour would you prefer to have your favourite mobile phone in? Black, Silver, Blue, Red, White, maybe some other colour? If you could choose any colour for a mobile phone what would you settle on? Get in touch and let us know.
Source — slashphone