What phone? Ugly phone? Oh the QKfone WF820 watch-phone
With the WF820 watch-phone even watch-phone collectors and fans may want to keep their distance once they see this beastly looking bulk and awkwardly sized piece of wrist mobile phonery. Watch-phones need to be slim and elegantly grace the wrist not assault it with blatant ugliness as does the QKfone's WF820.
What the QKfone's WF820 actually looks like is a cheap and nasty mobile phone encased in a cheap and nasty plastic casing, something you would pick up for a fiver at your local knock-off market perhaps. Let's be honest, looking at the images it looks as if once it's on you'd have a job to lift your arm up.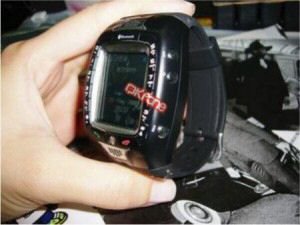 So what does this unsightly wrist abuser actually offer? Well the keypad is on the strap and there are a few buttons situated round its 1.3 inch touch-screen TFT display, (at 1.3 inch you'd need some pretty thin fingers to operate it wouldn't you?) You'll also find Bluetooth, FM radio, media player, T-Flash memory support, and GPRS support.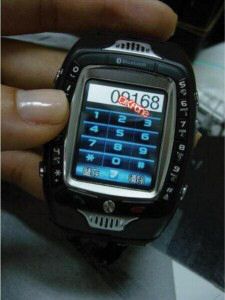 Seems to have everything one would expect in a watch-phone from China, but it is a shame they couldn't have come up with a more modern, more stylish design. As for the price, it isn't known, and to be honest it shouldn't be much anyway because it simply isn't worth the cash in your wallet unless of course you like being laughed at by your mates.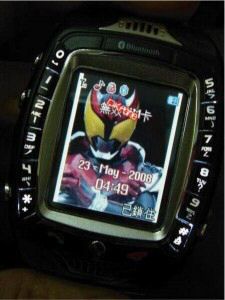 Source — mobilewhack