Sony Ericsson F305 and C905 Commercial Videos: Watch and enjoy
We have two video commercials of the Sony Ericsson F305 and C905 below which we hope you will enjoy. A little recap on these two handsets before you watch the videos.
The Sony Ericsson F305 is Sony Ericsson's first Motion Gaming-enabled phone. It is a quad-band GSM mobile phone with support for EDGE network speeds. The Sony Ericsson F305 is a stereo rich gaming phone which will offer a QVGA resolution screen, 2 inch 176 x 220 pixel display. With stereo speakers, stereo Bluetooth and stereo FM radio, the F305 is geared towards the audio and gaming enthusiasts. The specifications include loud stereo speakers located on the back, 2-inch TFT display with a resolution of 176 x 220 pixels, and up to 262.144 colours, expandable with a Memory Stick Micro card (Only 10MB internal memory), capable of playing the most standard audio compression codecs, including the über-compressed eAAC+ codec, challenge a friend of yours in a match, you can do this via Bluetooth on some games, built-in FM radio, Bluetooth A2DP profile, TrackID, USB connection, 96 x 47 x 14.6mm and weighs 97.5 grams.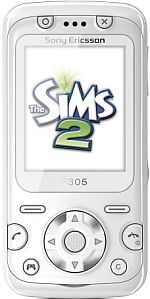 The Sony Ericsson C905 however is the little kitty we like the most because it features the awesome and of course what stands out the most an 8.1 megapixel camera with auto focus, face recognition, it also has a brand new feature which is Smart Contrast plus BestPic, image stabilization, xenon flash, red-eye reduction, photoflash for videos and photos. It also features built-in GPS which means you can geo-tag your photos, support for A-GPS, tilt the phone to see in either portrait or landscape modes, this is down to the built-in accelerometer, other features include stunning 2.4 inch QVGA-resolution scratch-resistant mineral glass TFT display, built-in WiFi with DLNA-support, supports USB 2.0 data transfers, Bluetooth connections and Exchange ActiveSync.
Now you know a little go and watch the videos provided below.