Nokia Map Loader 2.0 now available and with built-in online store
Nokia has put up Map Loader 2.0 on their betalabs, this latest version incorporates an in-built online store where a user will be able to purchase and download traffic information, city guide licenses, and navigation direct to their mobile phone. There is even no need for activation just simple download and you are then ready to explore anywhere you wish.
The Nokia Map Loader 2.0 is a personal computer app for Microsoft Windows XP and Vista, and as long as your mobile phone is connected with the PC Suite you will be able to transfer the traffic information and maps to your mobile.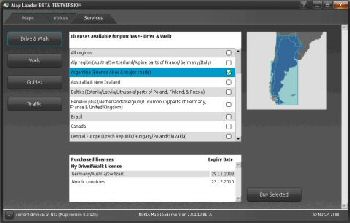 Nokia says: "The new "Services" tab will let you browse through Drive*, Drive&Walk*, Traffic* and City Guides before deciding what to buy. In addition, the clear and easy to understand graphical representation will show what region is covered by the license. You will see exactly what you buy before buying.
Selecting "Guides" will let you browse through City Guides and Multimedia Guides from all over the world. Selecting one will show you information on the contents and you can download them directly to your device. It has never been so easy to find the right guide for your destination."
The new Nokia online store accepts payment via credit card, and the license will be set to the customer directly after receiving payment, and you will receive conformation via email.
Source — slashphone