Do you think Apples App Store will end the need to Jailbreak the iPhone and iPod?
The wisdom of thinking is that when Apple begins to sell applications for their iPhone and iPod next month, the need for people to "jailbreak" the handsets to install unofficial third-party applications will no longer be necessary. However, maybe people will continue to jailbreak the Apple iPhone and iPod especially on applications that Apple does not approve for their Apps Store.
However, according to Dan Frommer of Silicon Alley Insider: "We're not so sure: We think there could be enough demand — specifically for apps that Apple isn't likely to approve for its store — to keep the jailbreak market going. We don't think this market will be particularly large — mostly hacker-types, programmers, hobbyists, super-early adopters, etc. And it's possible the new iPhone 3G will include extra hurdles to prevent or discourage people from jailbreaking their phones and installing unofficial apps. But we're not convinced that the jailbreak market is going to die when Apple's apps store rolls out."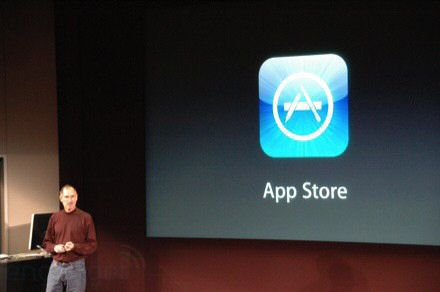 Apple will probable always command vetting over which third-party apps are sold through their apps store, and there will still be some interest in jailbreak applications the likes of say, a new web browser or media player, those not-so-legal games applications like the iPhone Nintendo and Gameboy emulators. Those applications which run in the background that Apple's SDK doesn't allow, many applications will probably still require the jailbreaking of the Apple iPhone and iPod.
So what do you think? Will jailbreaking actually demise once Apple opens its Apps Store, or will there always be those hackers who will keep the jailbreak alive and kicking?
Source — alleyinsider