Samsung Instinct full review: Comparisons with the Apple iPhone 3G
We thought we would give you a comparison between the Samsung Instinct and the iPhone, people are saying that the Samsung Instinct (also known as the M800) is the iPhone killer; maybe it is maybe it is not, that all depends really on what the buyer wants.
The Samsung Instinct has a 3.1-inch touchscreen with localized haptic feedback, it has EV-DO Rev A and GPS, Samsung Instinct, exclusively from Sprint, offers consumers an industry-leading user experience by combining full touch screen functionality with access to the fast speed of Sprint's EV-DO Rev A Mobile Broadband Network. Samsung Instinct provides easy access to Sprint exclusive multimedia content, business or personal email, GPS navigation, live and on-demand TV content, full song downloads, streaming radio and an impressive HTML Web experience. Samsung Instinct offers localized haptic feedback and a new level of customization by allowing the user to access their favourite applications with a single touch. This stylish handset provides an expansive touch screen display and three navigation keys that keep all of the device's features and applications within immediate access. Samsung Instinct offers Visual Voicemail, stereo Bluetooth® with audible caller ID, expandable memory up to 8 GB and a 2.0MP camera with camcorder.
Sprint TV® with an extensive selection of live and on-demand programming including Sprint Exclusive Entertainment (SEE), the industry's only made-for-mobile sports and entertainment video. Sprint Music StoreSM allowing users to wirelessly download full-length songs directly to their phone for just 99 cents each, more than a dozen streaming-radio applications, including Sprint Radio with more than 150 channels, Sprint Media Manager PC to phone transfer application. Background music mode allowing the user to play music while text messaging, playing games or surfing the Internet and Customizable Favorites menu.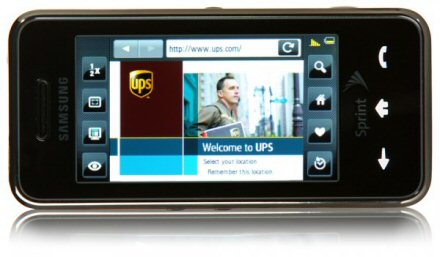 Productivity
– Sprint Navigation with GPS-enabled audio and visual turn-by-turn driving directions, one-click traffic rerouting and more than 10 million local listings
– Live Search for Sprint, powered by Microsoft, provides easy access to directory information, integrated GPS-enabled directions, interactive maps and one-touch click to call access
– HTML Web browsing
– Visual Voicemail allowing users to listen to messages in their order of preference and manage them with a tap of the screen
– 2.0 megapixel camera with 2x digital zoom and video camcorder
– Advanced Stereo Bluetooth® Wireless Technology with audio caller ID
– Access to corporate and consumer (POP3) email including AOL, Gmail and Yahoo!
– Threaded text messaging provides a view of the full conversation
– Voice to Action button providing many functions using voice activation including call, text, picture messaging, traffic, movie, sports, news and search.
– Mobile Sync to restore contact information if the device is lost, stolen or damaged
– Phone as Modem connects the phone with a computer for Internet and email access
Samsung Instinct Specifications are as follows, Display: 3.1″ TFT (240 x 432 pixels and 262K vibrant colors), Standard Lithium battery: up to 5.75 hours continuous talk time, Dimensions: 2.17 x 4.57 x 0.49 inches, Weight: 0.3 lbs, Wireless Interface: Bluetooth, Digital camera / digital player / FM radio, Service provider: Sprint PCS, Touch screen, GPS, Modem, Internet Browser, Messaging / Data Features: Text messages, XHTML Browser, Digital player/voice recorder, Talk time: Up to 345 min and Caller ID.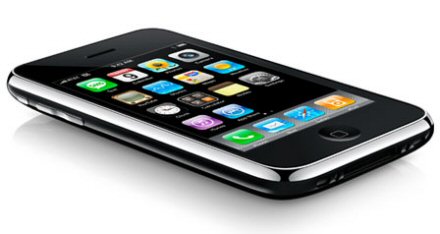 Comparisons with the iPhone 3G
The specifications on the Apple iPhone 3G includes 2G Network GSM 850 / 900 / 1800 / 1900 – 3G Network HSDPA 850 / 1900 / 2100 – 115.5 x 62.1 x 12.3 mm – 133 grams – 3.5 inch Touchscreen (16M colors/320 x 480 pixels/ Multi-touch input method/Accelerometer sensor for auto-rotate/ Proximity sensor for auto turn-off/Ambient light sensor) – MP3 & Polyphonic Ringtones – Vibration – 3.5 mm headset jack — near enough unlimited entries and fields, Photocall Phonebook – 100 received, dialed and missed calls Call records — 8 GB or 16 GB models available – GPRS – EDGE – 3G HSDPA – WLAN Wi-Fi 802.11b/g – Bluetooth v2.0, headset support only – USB v2.0 – Mac OS X v10.4.10 – SMS, Email Messaging – HTML (Safari) Browser – 2 MP 1600×1200 pixels Camera – Built-in GPS receiver – A-GPS function – Google Maps – PIM including calendar, to-do list – iPod audio/video player – Widgets support – TV output – Integrated handsfree – Photo browser/editor – Voice memo – Up to 300 hours standby time – Up to 10 hours talk time.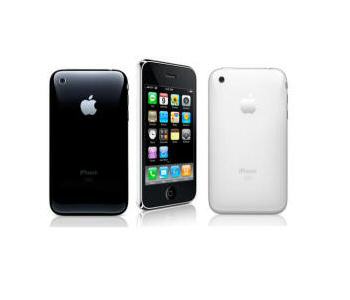 The Samsung Instinct is intended to compete with the iPhone and shares many similar features. The primary method of input in both devices is through their large format touch screens. The Instinct's landscape keyboard is easier to use for two-handed typing. Both phones have full featured web-browsing, but the Instinct's web browser has been panned by critics as being almost unusable; furthermore, the iPhone is capable of 3G, the Instinct is not wi-fi capable but does have 3G. The Instinct can download music from the Sprint music store from anywhere on the Sprint network for the same 99 cents as iTunes. Instinct used Sprints EVDO Rev A cellular network for web browsing and downloads. The Instinct is capable of displaying live TV and radio, sending and receiving multimedia messages, voice commands and video recording capability all features not found on the iPhone. The Instinct also boasts a slightly longer lasting battery than the iPhone, which is user replaceable. The iPhone does however feature a higher screen resolution. The 16GB iPhone features larger flash memory than the Instinct, compared to an expandable 8GB. It is capable of syncing e-mail accounts, web bookmarks, contacts, and calendars from a user's computer, a feature not found on the Instinct. The Instinct does have Pop3 access to email accounts like Gmail and corporate email. My personal views has to steer towards the iPhone 3G, I really loved the first iPhone and now sitting here waiting for July 11th so I can get my hands on it.

Do you prefer the Samsung Instinct or the Apple iPhone 3G?