Sleek design Sleek finish the Sleek launches from Samsung
Samsung is doing quite well in the low and mid range mobile phone level, the reason being is because they do it with style, and this is again proved by the announcement of their latest mobile handset, the Samsung "Sleek." Samsung says of this new candy-bar mobile: "The Sleek embodies sophisticated design with simple functionality and excellent performance."
The Samsung Sleek lives up to its name with a cool brushed metallic casing, which apparently has been designed to "suit the needs of a wide range of mobile users who use their phone for business, entertainment and everything in between."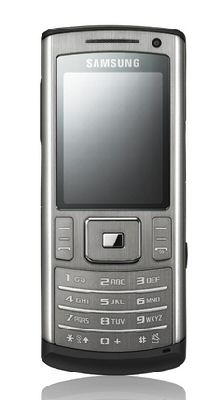 So what can the Samsung Sleek offer a user? Well the Sleek offers up 3.2Mbps HSDPA connectivity, user created skin + Thematic UI, a 2 inch QVGA display, HTML browsing, Bluetooth, music player MP3, AAC, AAC+, e-AAC+, WMA, RA, video editor, document viewer, 1GB internal memory, the good old microSD, 3.5mm headphone jack, and last but not least a 3 megapixel camera with power LED flash and video, and measures 111 x 46 x 9.9mm.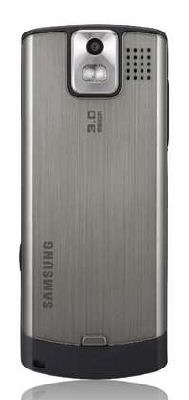 Certainly nice to see that 3.5mm headphone jack in there; Samsung has long been a believer in proprietary connectors which has taken the gloss off many a good handset.
The Samsung Sleek is said to be launching sometime in July in the UK, although as yet there is no hint of what operators are going to carry the handset or what price tag it will be commanding, although I would guess the Samsung Sleek wouldn't put too big a dent in one's pocket.
Source — pocket-lint