No unlimited data plans for iPhone 3G from Rogers Wireless
With the imminent arrival of the Apple iPhone 3G hitting the shelves, virtually every supplier the world over has adopted the unlimited data pricing structure, well virtually everybody, except Canada's Rogers Wireless for some reason they seem to wish to be far from the norm.
So with this in mind, here's a lesson in how not to do business, generously supplied by Rogers Wireless. It appears that Rogers Wireless don't quite see themselves as other Apple iPhone 3G suppliers, and they have decided not to adopt the unlimited data plans, something that seems to mock those Canadian iPhone 3G hopefuls, and could well cost Rogers Canada a bundle in lost sales.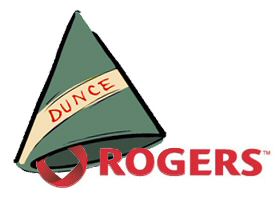 One would have thought Rogers would have simply adopted the unlimited data plans the same as the world over, but perhaps their thinking is to gain as much revenue out of Canadian iPhoners, regardless of supplying a decent service that would keep the customer happy.
It also appears that Fido also has the exact same pricing, so it would appear that Canada is definitely NOT the place to become an iPhone owner. Which means that all Canadians have no choice but to either be ripped off to fill Rogers and Fido's covers or just go without the Apple iPhone 3G, personally if I were Canadian I'd opt for something else just to spite their greediness.
Source — intomobile