Nokia releases the much awaited 5MP camera Nokia 6220 Classic
An announcement comes from Nokia that it is to begin shipping the much awaited Nokia 6220 Classic in the United Kingdom, and also announced it has already shipped in excess of two million GPS enabled mobile phones to date; Nokia says that this proves that fact that navigation is quickly becoming a very important feature of the mobile phone.
Managing Director of Nokia UK, Simon Ainslie said: "Navigation is becoming an integral part of your mobile device. When consumers are looking to purchase a mobile device the key features they are looking for are a great camera, great music capabilities and now navigation. The 6220 classic includes all of these features and by selling over 2 million GPS enabled devices this is proof that navigation is becoming more accessible to everyone."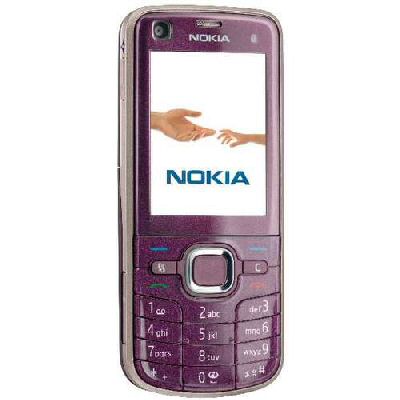 The Nokia 6220 Classic is of a candy-bar design offers a GPS location finder, Nokia Maps, and built-in compass along with AGPS functionality which allow the user to geo-tag photos. Other superb features of the Nokia 6220 Classic are, a 5 megapixel camera with Carl Zeiss optics and Xenon flash, HSDPA connectivity, Bluetooth, integrated TV-out which means images can be viewed on the users TV screen.
The Nokia 6220 Classic offers up a 2.2 inch display, internet browser, music player, email, FM radio with RDS and up to 8GB of memory. Nokia has placed an estimated price tag on the Nokia 6220 Classic mobile phone at £257.00 pre-tax and subsidies, although a carrier has yet to be named.
Source — pocket-lint