Warner Music available through Comes With Music and Nokia Music Stores
An announcement comes from Nokia that Warner Music Group is to make their catalogue of stars and artists available via Nokia Music Stores across the globe as well as Comes With Music, which is a revolutionary way to enjoy music offered uniquely from Nokia.
Executive vice president and head of the Nokia Entertainment and Communities business, Tero Ojanperä, says: "Warner Music Group has been a pioneer in developing new digital music business models and we are very pleased to have them supporting both the Nokia Music Store and Comes With Music. Comes With Music enables people to access great content, provides artists to wider exposure with new and existing fans, and creates new revenue for all stakeholders."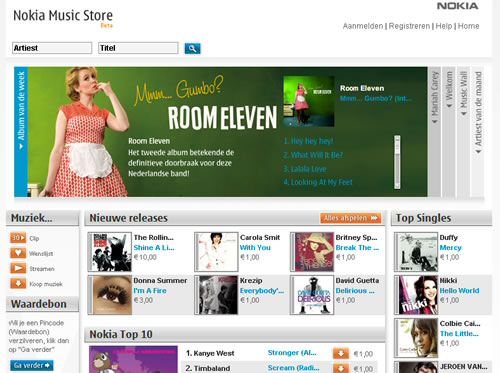 While Warner Music Group's Chairman and CEO, Edgar Bronfman, Jr., said: "Nokia's Comes With Music service will be a significant step forward in the evolution of digital music. It's the first global initiative to fundamentally align the interests of music companies with telecommunications companies. Through this innovative service and business model, all parties are equally driven to create the best and most comprehensive music offering designed to meet the ever-expanding consumer appetite for music and music-enabled devices."
Nokia is expected to launch Comes With Music sometime in the second half of 08 and on a range of Nokia mobile phones in selected countries. Comes With Music allows a customer through a single purchase to access for a year to explore and download music and keep all their selections in a permanent library.
Press Release here.