Will the Samsung Omnia top AT&T in Q3? Maybe just maybe
There have been a few touch-screen mobile phones thrown out to challenge American carriers lately, especially from the likes of LG and Samsung; one only needs to look at the likes of the Instinct, the Dare, the Voyager, the Vu, and the Glyde to know this.
However, none of the above mobile phones really falls in the smartphone box less to say the most coveted "superphone" bracket. But there's hope on the horizon because that just may well be where the Samsung Omnia fits into the crack nicely.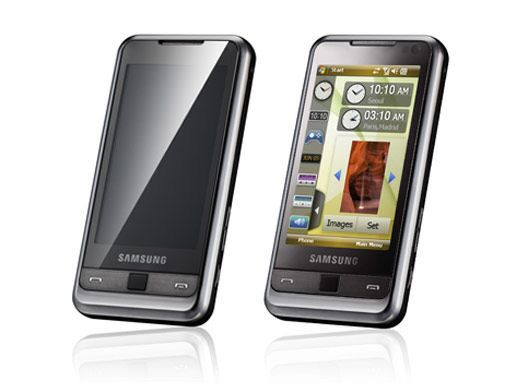 The recently announced Samsung Omnia is rumoured to be destined for AT&T along with an abundance of features crammed in such as a 5 megapixel camera, HSDPA, at least 8GB of internal storage, Windows Mobile 6.1, and support for AT&T Mobile TV.
So if this is true, it's sure going to irk LG somewhat with their LG Vu sitting nicely at the top of the AT&T ladder only waiting to be toppled by Samsung's Omnia. But then again this may just spark off LG into getting to work on yet another top range mobile phone to knock the Omnia off the top spot.
As it is, we are all for a wrangle for the top place as it leads to some new top of the range mobile phones hitting the streets, and as they say, competition is always good.
Source — BGR