Apple iPhone with physical slide-out keyboard? Quite possibly
The lack of a physical keyboard with the Apple iPhone is a draw for those in the know, and yet a deal breaker for the virtual QWERTI keyboard wary. Apple by losing the physical keyboard in the iPhone design has been true to their minimalistic design philosophy with both the first generation iPhone and the next generation iPhone 3G, yet still no physical keyboard.
So here is a much welcomed net whisper that is floating around; apparently, Apple is said to be testing prototypes for an Apple iPhone complete with physical slide-out keyboard! It is also said that the prototypes have been seeded to unnamed wireless carrier executives for in the field testing and feedback.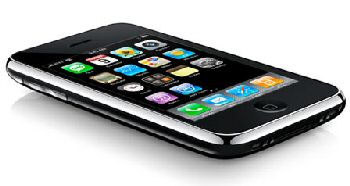 Previously, Steve Jobs criticized the need for physical keyboard on touch-screen mobile handsets, but that doesn't rule out that he and Apple won't ever be putting out a physical keyboard iPhone in the near future and adding yet more profitable revenue to the Apple vaults.
Obviously there is a market where the virtual keyboard toting mobile phones lose out and that's with the physical QWERTY keyboard lovers, so if Apple want to grab that piece of the mobile arena it stands to reason they would sooner or later consider putting a physical keyboard into the iPhone.
However, on a cautionary note firstly remember this is only a rumour, and secondly we are all too aware of how fond Apple is at sending out misinformation to throw everyone off track.
Source — macrumors