Samsung preparing new smartphone the SGH-i740 Windows Mobile phone
Apparently Samsung will be releasing more Symbian S60 and Windows Mobile smartphone in the near future because they are serious about every single platform they commit to. And to this end it seems that the Korean mobile giant is reportedly working on a new mobile phone to launch.
The new mobile handset is the Samsung SGH-i740, a slider design mobile handset which runs the latest version of Windows Mobile, Windows Mobile 6.1. The SGH-i740 is said to feature a 2.8 inch QVGA touch-screen with VibeTonz haptics feedback, 3 megapixel camera, FM radio, Bluetooth 2.0+EDR, GPS receiver, and the good old microSD expansion slot.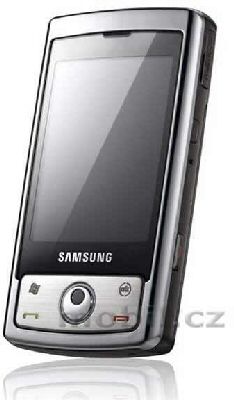 The Samsung SGH-i740 will be powered by a Monahan LV 624 Mhz CPU, and measures 107 × 59 x 13.8mm but on the downside there is a lack of WiFi and 3G, which no doubt means it will be shipped primarily to developing countries.
Although Samsung have been pushing out some top quality high end mobile phones such as the Samsung Omnia i900 and the Samsung i780 they command a hefty price tag as well, yet there are those people out there that have no wish to heavy mobile data download charges on their current mobile plans, and this is where the Samsung SGH-i740 steps in to fill the breach. Although, as yet there is no word on availability or price range.
Source — unwiredview