Google Mobile App for the Apple iPhone Search like never before: Video
Now in the wake of the disastrous iPhone Friday, I am hoping most iPhoner's have by now sorted out their iPhones, and if so will have probably already installed Google's native application for the iPhone via the AppStore.
Originally my thoughts were, Google, another way for making a search, however it would appear that I was wrong in that assumption, as Google's native application goes much further.
With using Google Mobile App, the user not only searches the worldwide web faster, but the user can also search web history, local businesses and contacts along with so much more.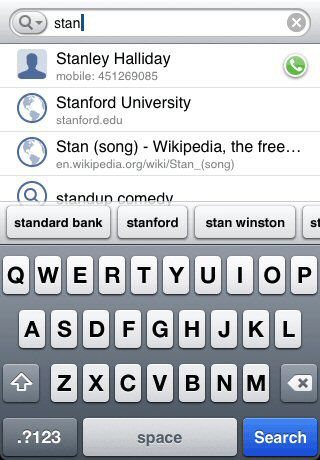 With Google Mobile App the user is provided with search suggestions while they type, which makes the whole search process as seamless as possible. The user will also have fast access to other Google tools such as Gmail, Google News, and Goggle Maps.
If you haven't already got it, I suggest you pay a quick visit to the Apple AppStore and grab it now.
To get to know more on Google Mobile App we have a short video below.
Source — intomobile