Dev Team screenshot and video off first jailbroken iPhone 3G
Many of you might have thought the Dev Team were just sitting around doing nothing, but hell no they have been busy little bee's.
They have added a cool feature that you will like very much, shown here is a screenshot and video illustrating the world's first jailbroken iPhone 3G.
The screenshot basically shows you the all new and very much improved device selection screen, which basically again means the world's first jailbroken iPhone 3G, which is running on their very own software.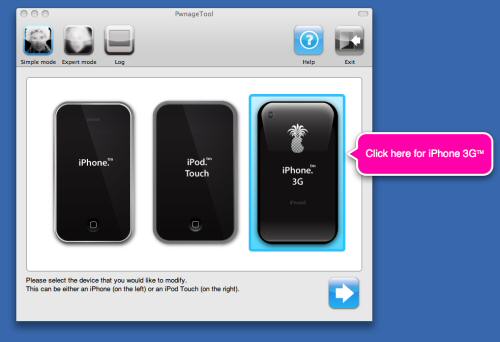 Surely this was worth waiting for, to tell you the truth we never would have thought that they could have done this so quick, damn you people from the Dev Team are good.
Just so you know the Dev Team do say that this is not a release announcement, but they are working very hard indeed, now please watch the video below and enjoy the wonders in the world of the developers.
Please do let us know what you think.