New Bluetooth low energy public demo a world first by CSR
Apparently there is a Bluetooth name change in the air, the technology known as Ultra Low power Bluetooth/Wibree is getting a name change and will now be known as Bluetooth low energy. Having got that little explanation out the way we can now move onto the news, thanks to slashphone.com for this snippet.
CSR has showcased their recently unveiled BlueCore7 dual mode, Bluetooth low energy and Bluetoothv2.1, (see there's the reason for the explanation) chip while at a Bluetooth SIG Medical Working Group meeting in San Francisco.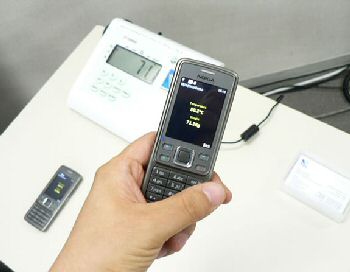 The world's first public demo of the Bluetooth low energy device showed both devices transferring data to a mobile handset using a Bluetooth low energy packet without prior pairing, and uses 3 frequencies rather than 32, which means of course lower power consumption.
This lower power consumption sounds like a winner, but as with all things off the scale where technology is concerned it will probably take years before we see this adopted by the masses.