Santok launches the SP500 Bluetooth visor mounted speakerphone
The SP500 Bluetooth speakerphone that "offers several advanced features not yet seen in the speakerphone marketplace" has been launched by Santok. Many thanks to Pocket-lint for this information.
This claim comes about because it is the first visor mounted speakerphone that will feature caller ID which automatically syncs with a user's contacts list within the mobile phone it is being used with, and is said to display the caller's name rather than their number.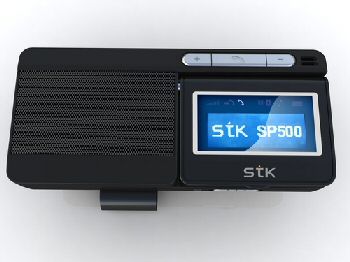 The Santok SP500 Bluetooth speakerphone incorporates an advanced (DPS) Digital Signal Processing, with automatic echo cancellation while battery life comes along at 600 hours standby time and between eight to ten hours talk time.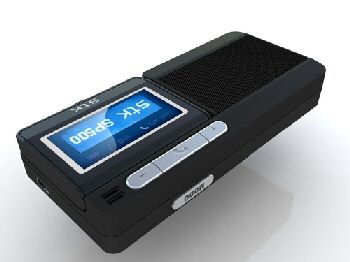 This Bluetooth speakerphone has charging sockets located either side of the device, and an LCD caller display that is adjustable so it may be tilted to acquire the best angle.
The SP500 is compatible with all Bluetooth enabled mobile handsets and is available now for the price of £39.99.