Apple App Store hits milestone 1001 applications available
Sometime on Monday night the number of mobile applications at Apple's App Store broke the 1000 mark with 1001 mobile applications available according to reports from fortune.cnn.com.
1001 available app is roughly double that of what was originally available when the App Store went live just two weeks ago.
Applications such as mobile games like Crash bandicoot, Monkey Ball and Texas Hold'em and popular, as are business tools such as Salesforce Mobile, and Bloomberg News. Then there is the social networking apps like MySpace, AIM and FaceBook.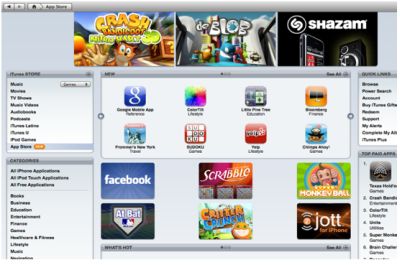 Approximately twenty percent of the App Store applications are free at present with ninety percent costing around $10.00 or under.
Only Research In Motion BlackBerry has created a comparable platform for 3rd party apps, but with the BalckBerry lacking a touch-screen and accelerometer it applications simply can't measure up to iPhone application.
On the 13th July, Apple release a press release announcing 10 million apps has been downloaded from their App Store in the first 3 days and by July 21st it had grown to 25 million.
Apple boss, Steve Jobs said: "The App Store is a grand slam. Developers have created some extraordinary applications, and the App Store can wirelessly deliver them to every iPhone and iPod touch user instantly."