Sanyo Katana Eclipse available in Canada via Bell Mobility
Only yesterday I posted about the Sanyo Katana Eclipse flip phone being offered by Sprint in the near future (see here) Well Sprint isn't the only carrier to be pushing out the Sanyo Katana Eclipse.
Our friends up in Canada can now grab hold of their very own Sanyo Katana Eclipse mobile phone as Bell Mobility is now offering the clamshell mobile for $49.95 with a three year contract.

A quick reminder of the Sanyo Katana Eclipse specs: clamshell design, 1.3 megapixel camera, integrated MP3 music player, Bluetooth 2.0+EDR, 10MB internal memory, 1 inch external display and 2 inch internal display, and a two-way speakerphone.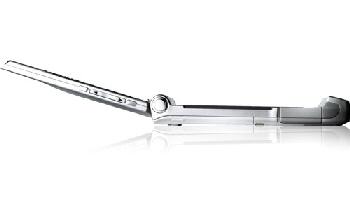 Bell Mobility offers alternative plans at $99.95 on two year contract, $224.95 on one year contract, or if you want the Sanyo Katana Eclipse without contract it'll cost you $274.95.

Seems like the non-touch-screen mobile handset can still hold their own against the onslaught of touch-screen technology, but for how long?
Source — Bell via mobilesyrup