Swarovski crystal decorated VEVA handset is great success
An announcement from Qiao Xing Universal Telephone Inc states that it's subsidurary CEC Telecom Co, Ltd's new luxury VEVA S60 mobile phone, which was released in May, has achieved great success.
CEC telecom's VEVA S60 luxury mobile phone targets the female gender professionals with its luxury design and features.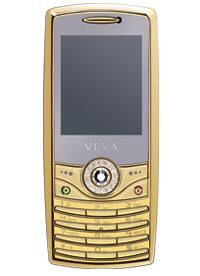 In cooperation with world renowned crystal company Swarovski, each VEVA S60 mobile handset has been decorated with 129 Swarovski crystal mosaic and 18K gold coating.
The VEVA S60 retails at RMB1,980, which is roughly $290 US, and sold approximately 100,000 mobile handsets in the second quarter of 08.
Vice Chairman of the company, Mr. Wu Zhi Yang had this to say: "Mobile handsets have evolved from a pure communications tool to a convenient and fashionable consumer product. Professionals prefer high-end and luxury mobile phones with unique and fashionable designs and features, which creates a fast growing and profitable market."
Yang went on to say:" The VEVA luxury brand is a great innovation by CECT. We are very pleased that CECT achieved another success with the release of VEVA S60, which will bring us sustainable competitiveness in a market segment with less domestic competition. We are very proud that CECT has differentiated itself from the domestic players who are mostly competing in the low-end market. We have abundant product lines for VEVA brand mobile handsets going forward. VEVA S70 will be released in September. VEVA S80 and S90 are being developed too. We expect VEVA to become one of best domestic luxury brands in the mobile handset market in China."
Image via here
Source — prnewswire via qxmc