Canada does mobile payment trials with MasterCard PayPass
There have been several small trials of mobile phone based NFC payment systems across the United States in the past but it has never been launched on a wide scale so they can actually become usable.
It now appears Canada is taking up the same trails with the help of MasterCard, with a variation of its PayPass system.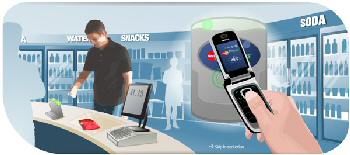 This trail in Canada will run from now until November, which also includes Bell Mobile will allow mobile handset users to pay for purchases in a wide variety of locations such as gas stations, grocery stores, convenience stores, and fast food restaurants, or any merchant that accepts the MasterCard PayPass.
And what of security? The MasterCard Canada website states: "Thanks to special security technology, contactless payments are as safe as traditional card payment transactions. Contactless payments also provide more consumer control, since the mobile phone doesn't have to leave your hands to be swiped by a merchant/retailer. All PayPass enabled mobile phones are protected with Zero Liability coverage for any fraudulent transactions."
Source — Mobilesyrup via Engadget