iPhone 3G $199 BlackBerry Bold $400 which would you choose?
Canada's Rogers Wireless became the first carrier in North America to ship Research In Motion's BlackBerry Bold, Research In Motion's first 3G for GSM networks smartphone.
The Canadian edition of the BlackBerry Bold downloads apps from the Rogers portal at the faster HSDPA rates and the model centres round the sharper 480 x 320 LCD, and incorporates GPS, 2 megapixel camera with flash and video capture, WiFi, and 1GB permanent lockable storage.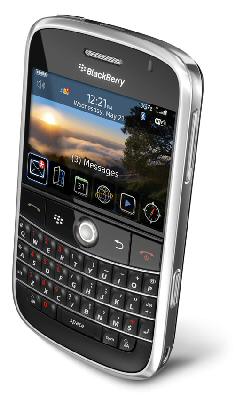 So having been chosen to be the first in North America to ship the BlackBerry Bold, what does Rogers do? Well they ship it out at twice the price of the Apple iPhone 3G that's what.
So it seems Rogers didn't learn anything when they launched the Apple iPhone 3G, it amazes me how greedy some of these carriers can be. The Apple iPhone 3G has been the success it has mainly due to the lower price tag. Shame Rogers has to encumber the success of the BlackBerry Bold by pushing it out at double the price of the iPhone 3G.
So let's see, iPhone 3G for $199.00 or BlackBerry Bold for $400.00…which one would you go for?
Source — electronista via macdailynews