Peek step back tech to email only handheld device
With the advancements of technology in the mobile arena, mobile phones are fast becoming tech gizmos that can do just about anything. So one has to wonder why Peek has stepped away from the advancing tech to offer a handheld device that simple just offers email ability.
There isn't really a great deal one can say when it comes to the Peek emailer. Most of today's mobile phones already offer the same emailing system along with much more.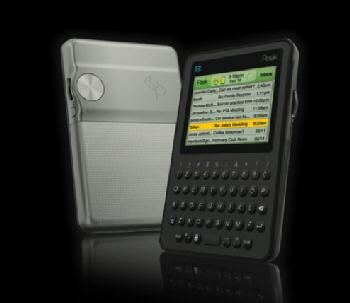 Maybe Peek is targeting those people who find keeping up with the modern smartphones too complicated or too expensive, I'm not sure. Maybe Peek could be a secondary handheld device for those that have low-end non-email mobile phones.
Whatever the reason behind the Peek emailer it will be making its debut at Target on 14th September and cost $100.00 with a $15.00 per month contract on T-Mobile, which of course includes unlimited email.
Source — gizmodo via intomobile