Korean LG forges place in US mobile market
LG make some top of the range high quality mobile phones, and is always placed a great deal of care in customer satisfaction, and endeavour to supply the customer with their needs. This being the case it is no surprise their top three best selling mobile phones are moving like wildfire.
Back in May, one of LG's best selling mobile phones was released by Verizon Wireless, the LG-VX9100 otherwise known as the LG enV2 which sports a QWERTY keyboard for ease of texting and such which has recorded in excess of 300 million sales to date.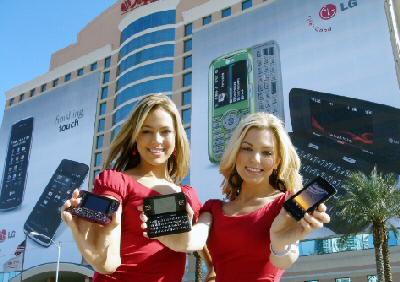 Last year the LG-CU720 known as the LG Shine was released by AT&T. The LG Shine was known for its HSDPA 3.6mbps service along with its multimedia capabilities and Bluetooth.
Following on after that the LG-CU920 or LG Vu became a competitor with the Nokia 5310 and Sony Ericsson's W580i, which are music phones.
What this virtually proves is that the Korean manufacturer is slowly but patiently forging its own place in the large US mobile market.
Source — LG via Mobilewhack