Poor iPhone 3G launch in India: Vodafone slashes prices
One of the major reasons the Apple iPhone 3G has been such a success is because of its subsidised price, bringing it within the reach of many whom otherwise wouldn't be able to afford one.
But, as the iPhone 3G launch in India has show, launch success can be drastically dampened if you set pricing way too high, which is basically what has happened in India, were Airtel and Vodafone launched the Apple iPhone 3G at a pocket wrenching Rs 31,000, which is roughly a mind numbing $715.00 for the 8GB version.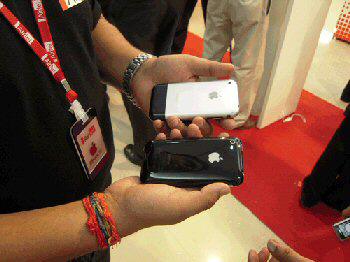 This is mainly due to the non-subsidising of the Indian version; just why Vodafone and Airtel decided not to subsidise I'm not sure.
However, it appears that at least Vodafone has realised this possibly sales damaging mistake, and noting that launch excitement was perhaps not as it should have been; Vodafone was quick to act by reducing the price of the Apple iPhone 3G by Rs 2,000, which is about $46.00, across the board.
Is this pricing re-evaluation good enough? Maybe, but highly doubtful.
Source — cellpassion via engadget