Up close with the Sony Ericsson XPERIA X1
If you really want to get to know the Sony Ericsson XPERIA X1 with Windows Mobile, the guys over at Smape have really gone to town and taken every conceivable angle along with both metallic and black versions.
Although please don't get attached to the metallic Sony Ericsson XPERIA X1 as there are rumours that this particular version may not be released in certain markets.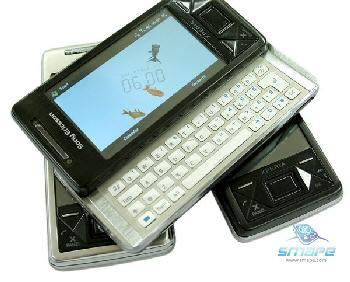 The Xperia X1 does exude a premium appearance that is rarely associated with Windows Mobile these days, although the keyboard could use a quick makeover which it will hopefully see by the time it hits the public domain in a couple of months.
The wide interface may give you thoughts of miserable performance when it hits full tilt, but Smape say lags are only an occasional occurrence fortunately.
Camera wise it has been said the Sony Ericsson Xperia X1 out shines the HTC Touch Pro, and Sony Ericsson still have time to add an extra teak with a firmware upgrade just to make sure it really does stand out from the crowd.