New Glofiish X610 and V900 smartphones coming soon from E-Ten
E-Ten is soon to release two new mobile phones into the mobile arena, the Glofiish X610 and the Glofiish V900 mobile handsets.
First up is the E-Ten Glofiish X610 a 2.5G smartphone that runs on Windows Mobile 6.1 Professinal edition. The Glofiish X610 has been designed for the emerging market, and doesn't really command high end specs.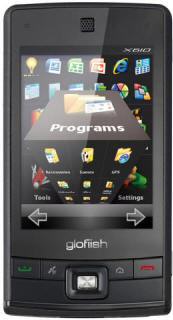 What the Glofiish X610 does offer the user is a 2.8 inch QVGA touch-screen, quad-band GSM/GPRS/EDGE radio, WiFi, FM radio, Bluetooth 2.0+EDR, a 2 megapixel camera, GPS, Samsung's SC3 2442 CPU at 400MHz, 128MB Flash ROM, and 64MB SDRAM.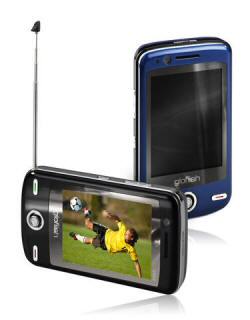 The E-Ten Glofiish V900 handset however is a mobile TV ready handset, and along with DVB-T receiver, it offers up 3G enabled tri-band UMTS/HSPDA, 3 megapixel camera with video record at VGA, WiFi, FM radio, Bluetooth 2.0+EDR, 2.8 inch VGA touch-screen, GPS, and Samsung's CPU at 533MHz.
As usual the price and availability has yet to be announced.
Source — the::unwired via intomobile