Nokia 6650 Smartphone coming for AT&T announced
May last year we saw the Nokia Smartphone N75 land in America, However considering the pace the mobile world is moving forward you would have thought there would have been an upgrade to the Nokia N75 by now.
Finally the Nokia 6650 flip was born, retooled for North American 3G spectrum, it has become an extremely sexy phone, adorning brushed metal and has already appeared in Europe.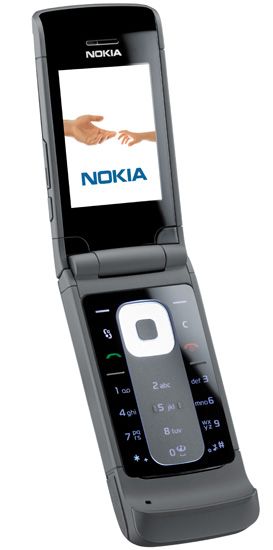 So with AT&T realising the facts Americans are big fans of Symbian they have kept their S60 equipped options firmly on the table with this one. The New Nokia 6650 has a impressive 2.2 inch QVGA primary display, 160 x 128 secondary, push-to-talk support, AT&T Navigator (which means GPS), 2-megapixel camera and HSDPA 850 / 1900 to compliment quadband EDGE.
If you are looking to get your hands on the Nokia 6650 you will have to wait, we do not have any news on the date the handset is coming but will let you know as soon as we have, so if you're a S60 fan at least you will not have to spend money on unlocking the device every time you want new hardware.
Source: engadgetmobile