Pantech Blue Wink slider phone otherwise known as SKY IM-S730
Well our crazy friends over in South Korea, Pantech, have come up with a phone and decided to give it a very obscure name, The Blue Wink, yes, you read it right! this is the new phone otherwise known as the SKY IM-S730 – if you want to get technical, this is the new slider phone from Pantech the South Korean company.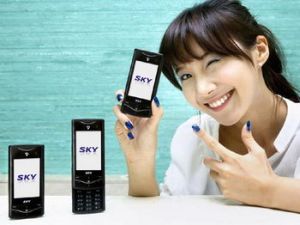 Do we know what the Blue Wink stands for? Hell no, but do we really care? any idea's on the Blue Wink there is a comment box at the bottom of the article so you can either impress us with your knowledge or simply get creative.
Ok, so looking closer at the SKY IM-S730 Blue Wink, it sports a 1.3 megapixel camera, HSDPA support, FM radio, GPS, microSD slot and well endowed with a 2.6 inch QVGA screen. It's said that it also has a media player application, plus this phone is available for free if you sign into a contract.
We think that this phone is going to be marketed more as a fashion accessory in Korea, but who knows, we have no price as of yet and will keep you posted.
Source: intomobile