JoyPod from Belink for iPhone with App Store support?
It looks as if Belkin have come up with a gaming controller accessory for the Apple iPhone called "JoyPod"
The accompanying image which is unconfirmed by the way, claims that this new Belkin "JoyPod" will provide Apple App Store support.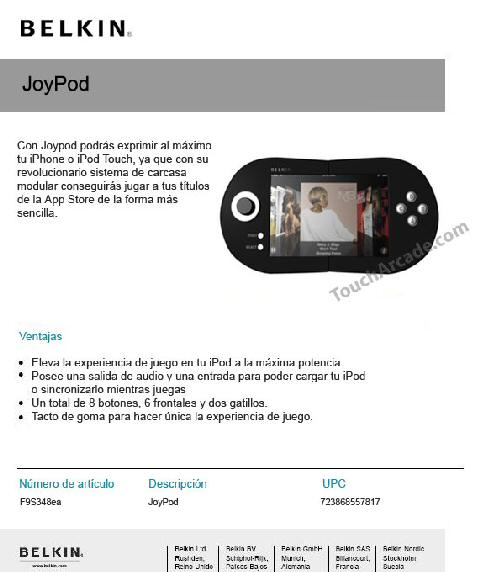 The advert copy promotes "using the Joypod to squeeze the most out of your iPhone or iPod Touch to play App Store games in the easiest way."
If this is indeed true it should mean that Apple will be incorporating official support for the Belkin "JoyPod" into the Apple iPhone SDK to take full advantage of what the "JoyPod" from belkin can actually offer.
Some of the features listed in the ad include: 8 buttons total with 6 being on the front, dock connector for power and synchronisation, and audio output.
Another company working on an Apple iPhone game control pad is iControlPad, although as it doesn't involve Apple it is purely for jailbroken iPhones.
Source — toucharcade via macrumors