AT&T gains BlackBerry Curve 8320 this month
Has anyone said Research In Motion's BlackBerry Curve 8320 must be exclusive to T-Mobile? No, didn't think so, and apparently neither does AT&T.
Therefore, according to some paperwork posted by BGR, which gives BlackBerry first timers and upgraders a cheaper alternative to the BlackBerry Bold which it eventually hits the states sometime in the next couple of weeks.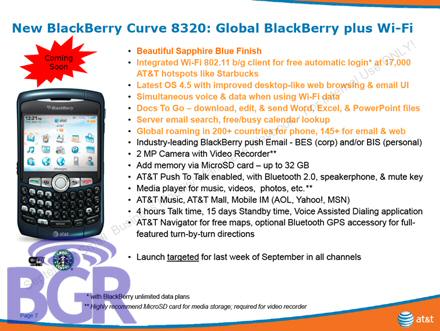 The WiFi laden BlackBerry Curve 8320 is expected to hit about the last week in September, and we presume it is to replace the BlackBerry 8300, and will sport a conservative blue to suit the personal and suit users alike.