What would you like in the 3rd generation Apple iPhone?
So, now that the Apple iPhone 3G is out and in full swing is it too early to be thinking of what will be the next generation Apple iPhone?
It is probably going to be a year's wait before we start hearing net whispers surfing the net waves about any potential Apple iPhone 3. Apple need to come up with a few new things, a few changes to bring a new definitive iPhone Gen-3.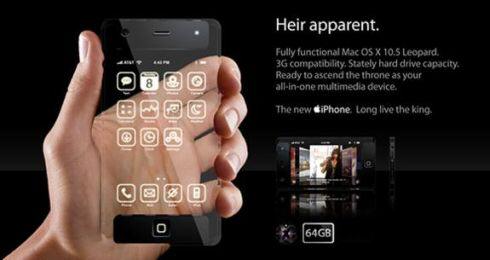 However this image has been floating round the net, which looks like a cool new concept for the Apple iPhone 3rd generation. Having a completely see-through Apple iPhone would be quite a feat in technology, and I'm not that technically minded to say it couldn't be done, but it would make an exciting venture.
So iPhoner's just what ideas would you like to see when a new 3rd generation iPhone is in the making?
Source — mobilewhack