LG VX9600 gains FCC approval for Verizon Wireless
There is one thing you can count on in the mobile phone arena and that is any LG mobile phone that starts with "VX" is sure to have a big Verizon logo stamped on it somewhere along the line.
And the latest in their LG trends should be their LG VX9600 which has just passed through the FCC's tough stringent testing stages and should now by on its way to Verizon Wireless.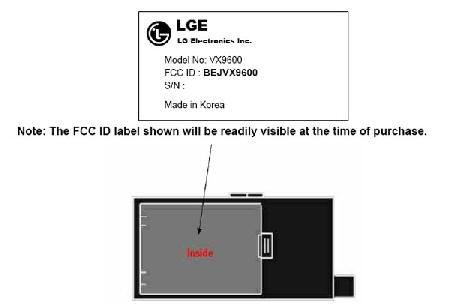 From the sounds of it the LG VX9600 should be a fairly interesting little handset, as most of LG's VX9000 series are. So one could expect to see a 3.0 inch display, a detachable QWERTY, and a "game pad" of some type.