Apple patent for new future iPhone firmware
It looks as if Apple is working on the Apple iPhone 3G's firmware, looking at some interesting Apple patent pictures; which could mean iPhoner's just may get something new in the future, either near or far who knows at the moment.
The word is Apple wants to apparently offer iPhoners better access to apps and their settings, which would sound a good idea, not having to fish through for the settings option and have them straight on the home screen.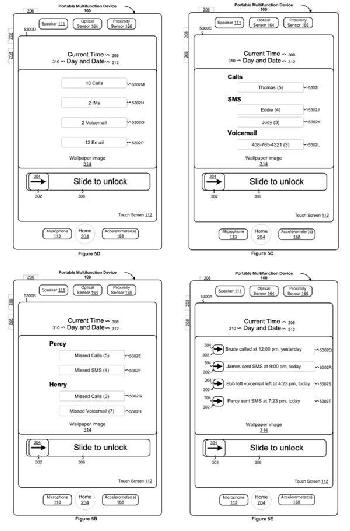 Another useful improvement would be a dialogue box that shows missed SMS messages, email and calls. So maybe the future of the Apple iPhone 3G is about to get even better.
Source — mobilewhack