Pantech Matrix ready to hit AT&T
The guys over at BGR have caught the official AT&T Pantech Matrix mobile phone documentation, a mobile phone that will undoubtedly be shoved towards the heavy texters in the mobile arena.
The Pantech Matrix has a Pantech Duo style dual sliding form factor and features both a numeric keypad and a full QWERTY keyboard.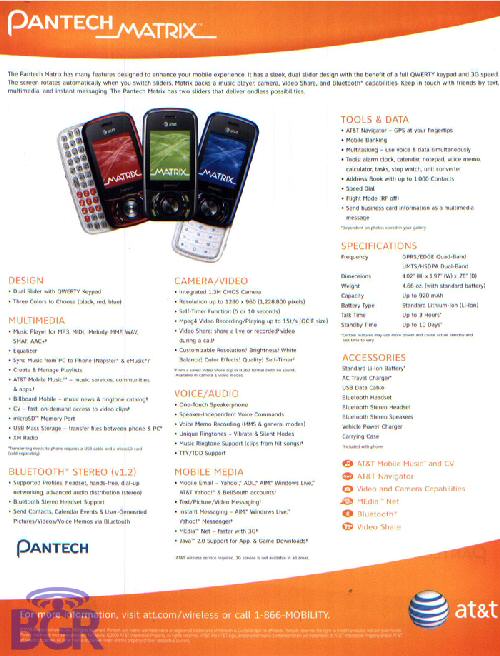 The matrix is available in three colours Black, Red and Blue, and spec wise you can expect dual-band HSDPA/ UMTS, a 1.3 megapixel camera, Video Share support and Bluetooth, sync music from PC via Napster and eMusic, and a host of mobile media.
Source — BGR