Change to win a BlackBerry Storm with Vodafone sign-up
BlackBerry lovers in the UK are being given a change to win a Research In motion BlackBerry Storm smartphone for free when it becomes available. Because Vodafone UK now has their notification page online for the Research In Motion Blackberry Storm.
So if you nip over to the Vodafone UK website and sign up you can receive an email as soon as the BlackBerry Storm becomes available, and just for signing up will stand a chance of gaining Research In Motions first touch-screen Blackberry for free.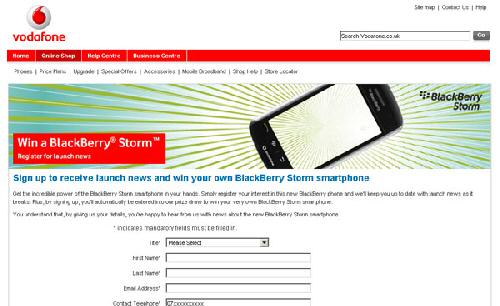 Go on guys, get over to Vodafone UK and get signed up, you know you want to.
Source — BGR